Gen Sustainable Home Improvement Program Wins Top Honors at 2023 SEAL Award
Sustainable Home Improvement Program receives Environmental Initiatives Award.
Amanda Davis
Sr. Manager, CR and Environment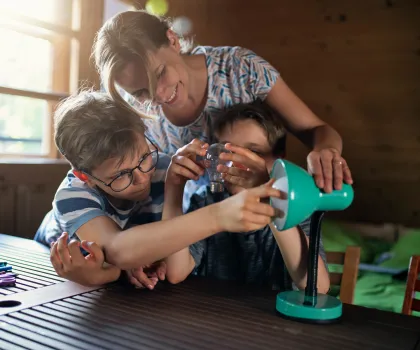 Written by
Amanda Davis
Sr. Manager, CR and Environment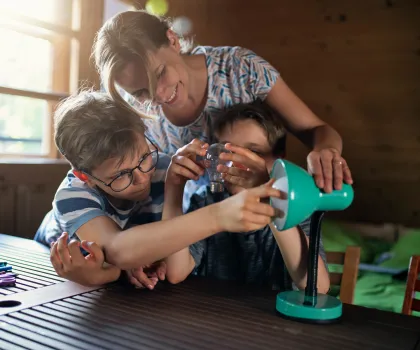 Today, Gen™ received SEAL's 2023 Environmental Initiatives Award for our Sustainable Home Improvement Program (SHIP). SEAL (Sustainability, Environmental Achievement & Leadership) is a top environmental advocacy organization that honors leadership through its business sustainability and environmental journalism awards while funding research and pursuing environmental impact campaigns.
Our Sustainable Home Improvement Program (SHIP) is a benefit we began offering on Earth Day 2022 that provides our colleagues at Gen all over the world cash incentives for home improvement projects that help reduce environmental impacts.
SHIP was born out of the understanding that as our team members shifted to remote work, Gen's environmental footprint was shifting too. We conceived the program to empower employees to bring home the culture of sustainability they'd helped create at work and to help address Scope 3 greenhouse gas emissions.
We received more than 300 project proposals in its first three months since we started SHIP, and nearly 30% of our workforce participated by the first anniversary of the program. Projects range from energy-saving appliance replacements and heating/cooling upgrades to home garden installations, electric vehicle charging, composting, and installing energy-saving LED lightbulbs. We believe there truly is no project too small to have an impact on our collective future, and that is a core tenet of the program.
Our Social Impact team reviews each proposal and once projects are approved and complete, Gen reimburses costs up to $500. SHIP accepts applications on a rolling basis, and participants are eligible to take advantage of the benefit every calendar year.
SHIP is one example of how we do our part to protect the planet. In addition to programs that inspire, engage, and educate our workforce (including our environmental employee resource group TERRA), we focus on reducing GHG emissions and operating a low-carbon business, as well as amplifying our environmental impact through nonprofit partnerships.
We are honored by the recognition of our program and to be in such good company of our fellow award winners.
You can read more about this year's awards, as well as SEAL Awards' year-round efforts, here.

A senior member of the Corporate Responsibility team, Amanda is responsible for driving environmental strategy, including compliance to environmental legislation. She also manages ESG Reporting and NortonLifeLock's philanthropy efforts across India and Europe.