Gen Recognized as One of the Most Trustworthy Companies in America
This marks the company's second recognition since Newsweek's inaugural list in 2022.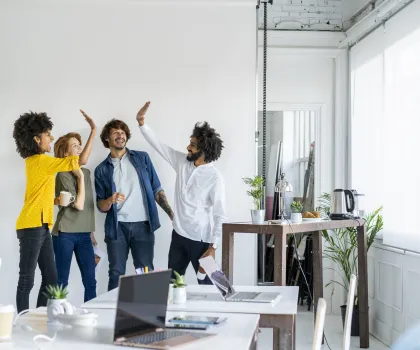 Written by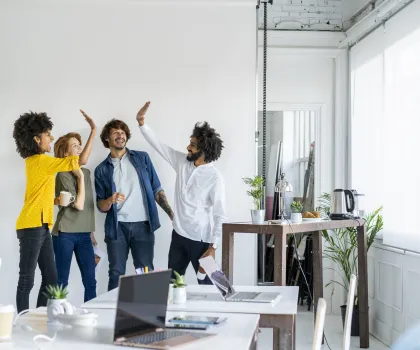 We're honored to share that Gen™ has been recognized for the second year in a row on Newsweek's list of America's Most Trustworthy Companies. We do not take for granted the millions of people around the world who trust us to help them safely navigate our complex digital world. Our family of consumer Cyber Safety brands, Norton, Avast, LifeLock, Avira, AVG, ReputationDefender and CCleaner, enable people to take full advantage of the digital world, safely, privately, and confidently.
Here at Gen, our customers are at the heart of everything we do. We're guided by our principles and purpose, and we feel great responsibility for the trust and confidence our customers, employees, and all stakeholders place in us. With increasing and changing cyberthreats, our products and employees have become more vital than ever.
Whether it's the products we develop or our community-based initiatives, everything we do is with a people-first mindset with trust at its core. As cyberthreats continue to evolve and the digital landscape becomes more complex, we're grateful for all our customers who look to us as a reliable, trustworthy resource they can turn to for all their digital safety needs.
America's Most Trustworthy Companies 2023 were identified in an independent survey based on a vast sample of U.S. residents who rated companies based on the three pillars of trust: Customer, investor and employee trust. All companies headquartered in the US with a revenue over $500 million were considered in the study, resulting in the top 700 Most Trustworthy Companies across 23 industries.
Check out the full list of Newsweek's America's Most Trustworthy Companies 2023 at www.newsweek.com.

Vincent Pilette has substantial expertise as a senior financial executive of technology companies, with over 20 years of financial management experience in the U.S. and EMEA.
Editorial note: Our articles provide educational information for you. Our offerings may not cover or protect against every type of crime, fraud, or threat we write about. Our goal is to increase awareness about Cyber Safety. Please review complete Terms during enrollment or setup. Remember that no one can prevent all identity theft or cybercrime, and that LifeLock does not monitor all transactions at all businesses. The Norton and LifeLock brands are part of Gen Digital Inc. 
Copyright © 2023 Gen Digital Inc. All rights reserved. NortonLifeLock, the NortonLifeLock Logo, the Checkmark Logo, Norton, LifeLock, and the LockMan Logo are trademarks or registered trademarks of Gen Digital Inc. or its affiliates in the United States and other countries. Other names may be trademarks of their respective owners.